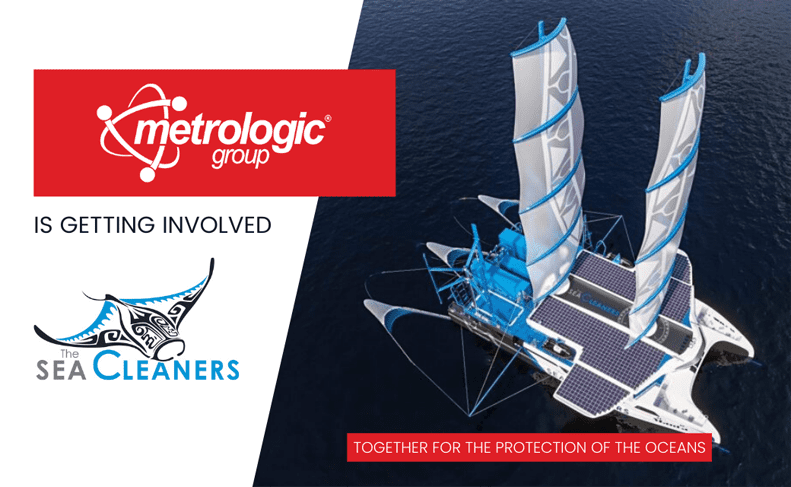 Since a few days, Metrologic Group is officially sponsor of The SeaCleaners association.
The SeaCleaners is a non-governmental organization (NGO) that works for the ocean preservation and in the fight against plastic pollution, at sea and on land, through corrective and preventive missions.
As a partner, Metrologic Group supports to The SeaCleaners to deploy the ocean's protection project on an international scale. We are proud to be part of the TSC adventure and to share the same values in order to contribute to the fight against marine plastic pollution and the protection of marine ecosystems
Manta Project: a giant of the seas against pollution
In order to contribute to the de-pollution of the oceans by developing innovative technological solutions, the association's project is to launch in 2024 the Manta, a unique autonomous and environmentally friendly factory boat, whose mission will be to collect, treat and recycle large quantities of plastic waste.
In a few figures:
Collection target: 5 to 10,000 tons of waste per year,
Recovery of 90 to 95% of the waste collected,
Nearly 100% eco-design of the boat's structure,
50 to 75% energy self-sufficiency, etc.
To learn more, we encourage you to visit The SeaCleaners website.
But also follow them on their various social networks: