The best expertise
to support your CMM
Your measurement device deserves the best
Our services experts team are available to move all around the world. No matter where your measuring equipment is, we can ensure the maintenance and calibration of your precious machines. Our services specialists will do everything possible to advise and help you.
We offer a complete range
of services for your CMM
CMM Mechanical adjustments (CMM calibration)
CMM Geometric Compensation
Complete CMM upgrade of your existing machines
CMM repair services
CMM Certification
CMM Training to specific measurement techniques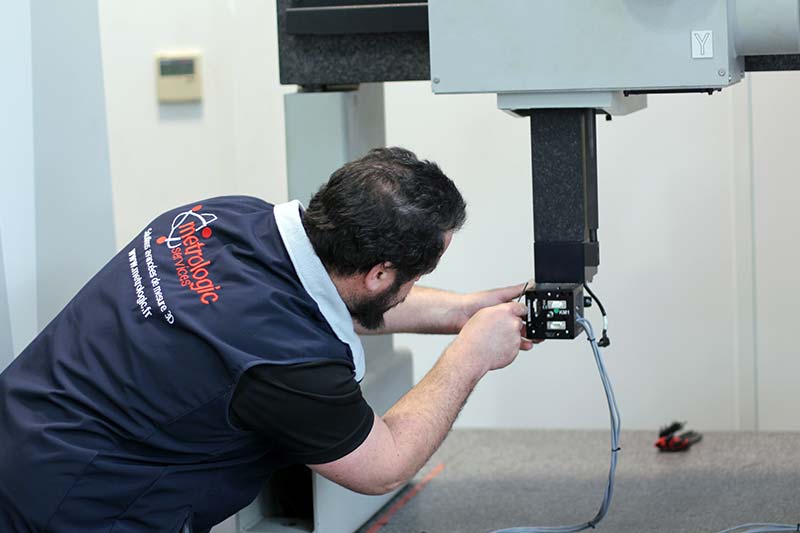 Calibration & maintenance services for all brands and types of CMMs available on the market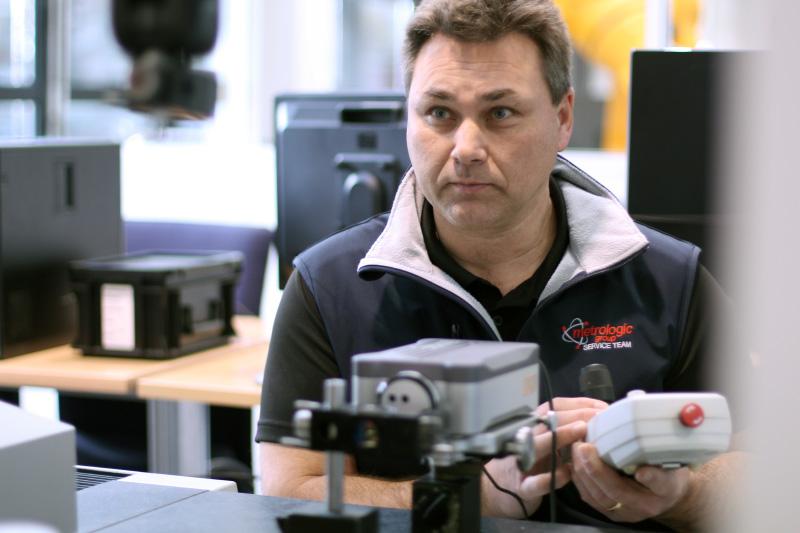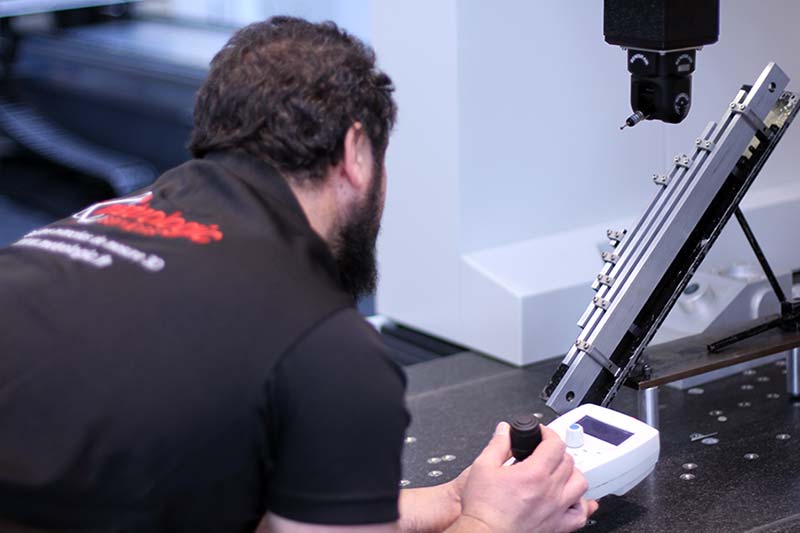 Our tools & equipment for
CMM Upgrade and calibration
To ensure the CMM compensation of defects in the geometry of 3D machines:
Use of electronic means of checking regularly calibrated (Laser Interferometer, gauge blocks, …)
Removal of Defects (linearity, straightness, rotations, perpendicularities …)
Integration of compensation machinery defects in a matrix.
Checks are carried out in accordance with the following standards as required:
DIN 11 150 and ISO 10-360-2 (2010 version).
We can advise you on choosing the standard to be used to verify the performance of your machine.
Our reports are prepared to intervene immediately on the site using the software MT23.
We can also train staff in techniques of measurement.
Audit, control and performance tuning of your CMM:
Holds standard
Laser Interferometer (Renishaw XL80)
Electronic Level (Wyler)
All our CMM calibration tools are yearly checked by an independent laboratory, directly linked with National Metrology office.
Our CMM calibration, CMM Upgrade and CMM repair team is composed of skilled experts who maintained High accuracy CMM all over the world with best CMM software.
CMM setting and checking
Our technicians can work on any kind of CMM whatever the brand, and the structure type (Cantilever, Portal, bridge, layout, twin or Multitwin type).
Services proposed
Technical expertise of machine default;
Geometrical checking and adjustment;
Calibration reports according ISO norms.
Mechanical adjustments
CMM mechanical reconditioning;
Follow up on spare parts condition.
CMM Geometrical compensation by software
Equipment used (laser interferometer Renishaw XL80, gages blocs, Wyler electronic level, square…);
Default evaluation (Linearity, straightness, rotations, squareness…);
Compensation parameter integration in Geometrical compensation matrix.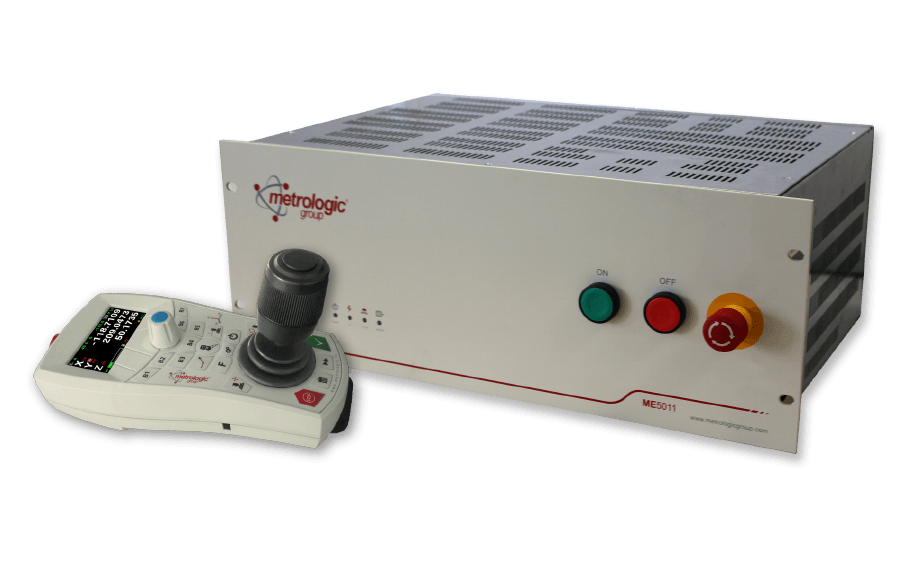 DCC Controller and Joystick available to drive your upgraded CMM 
We take care of your CMM
To ensure its reliability