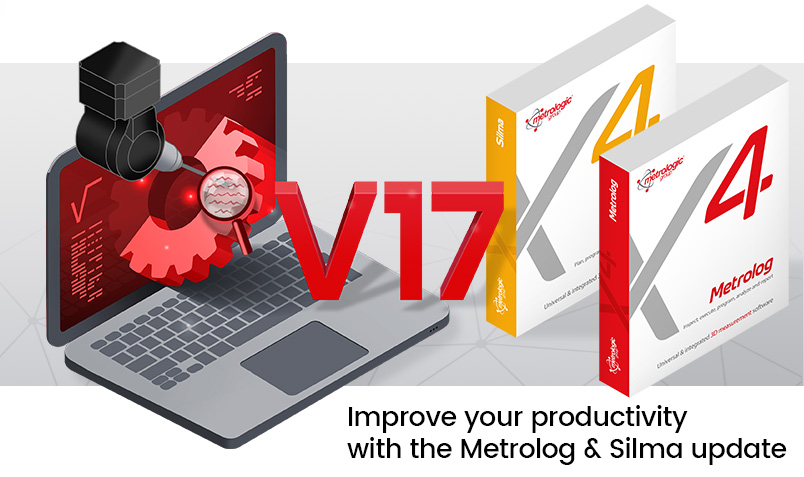 You were looking forward to it, so the V17 is finally here!
This new version of Metrolog and Silma has been developed with your feedback in mind and with a constant focus on our customers.
What's new in V17 release?
5-Axis Module
Support for Renishaw SFP roughness measurement sensor
New Import CAD format
Import format QIF with PMI
Import PMI* analysis function
Allows the integrity of PMIs to be analyzed
Roughness module
Possibility of calculating roughness characteristics
i-Robot
Creaform HandyScan sensor integrated into i-Robot solution
…and that's not all!
Available now thanks to your Active Software maintenance
on Metrologic Extranet, login to download your version.
To give feedback about V17 or suggestions for future improvements, leave us a comment.
*Product Manufacturing Informations