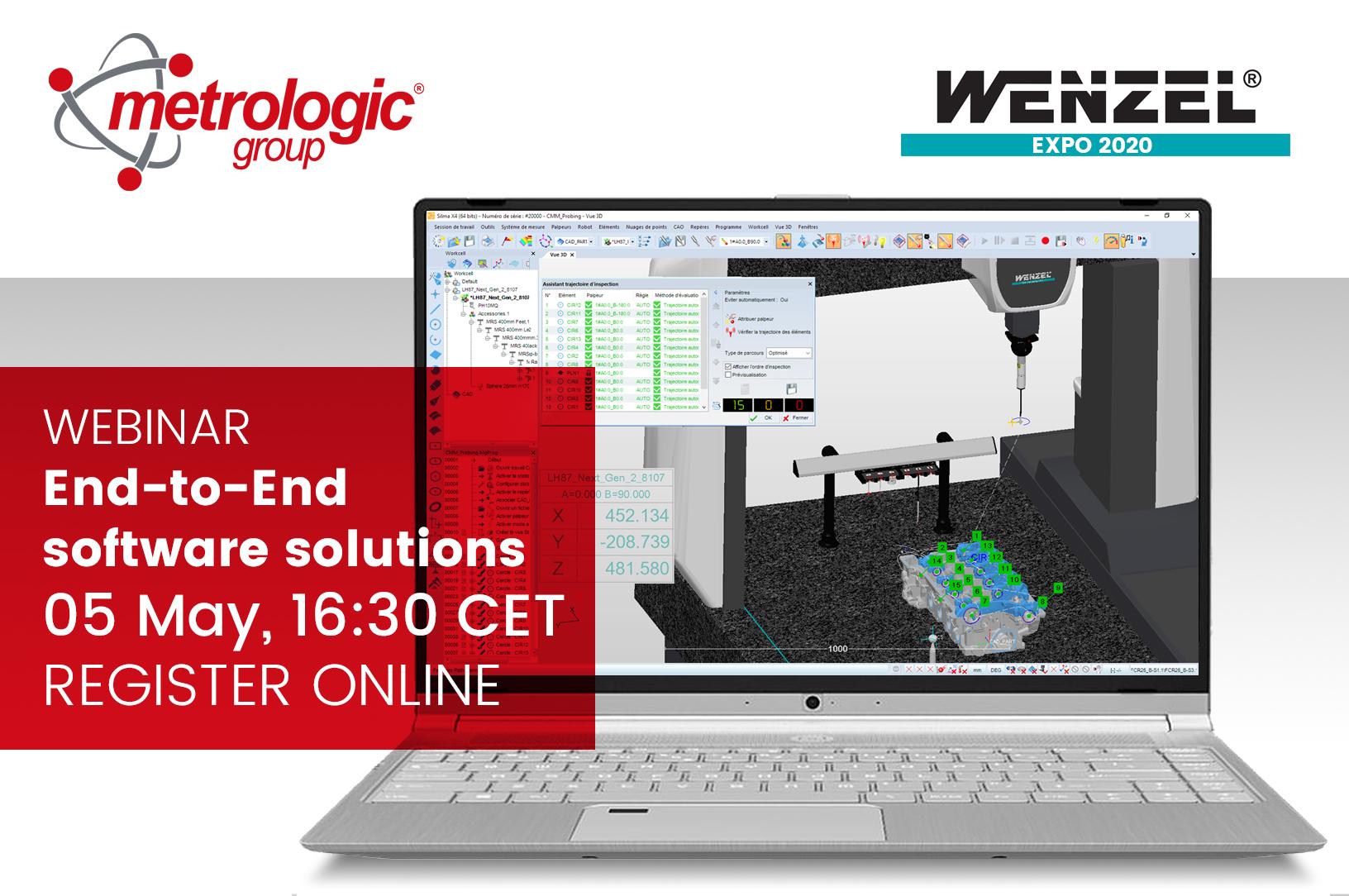 Following the announcement of WENZEL & Metrologic Group partnership, we would like to provide insights on how WENZEL hardware integrated with the powerful Metrologic Group software suite enables full interoperability.
Metrologic Group will present the End-to-End software solutions and how they make a great match with WENZEL CMMs & portable arms.
The new WENZEL – Metrologic partnership allows companies to easily enter into the factory of the future. This is especially true as Metrologic Group fully exploits the digital thread thanks to End-to-End inspection solutions making impact on throughput and metrology data integrity.
Besides the above, in this webinar you will learn:
the added value of simulation,
the benefits of accurate 3D point feature extraction,
CMM retrofit and
5 Axis probing advantages!
Join us for this Webinar featuring Eric Nemitz, Metrologic Group US Managing Director.
English webinar on May 5th, 16:30 CET https://bit.ly/3bK2TP9: Register online
German webinar on May 6th, 11:15 CET https://bit.ly/356VBTd: Register online