Upscale your quality inspection now with Metrolog
Get a real performance accelerator for your CMM.
Not only does Metrolog X4 architecture benefit from current computer and OS technologies significantly increasing the performances and metrology software throughput, but it also simplifies your day-to-day measurement workflow.
Metrolog X4, Powerful and upgraded software
Enhanced functions for better results
Metrolog X4 is designed to quickly process and analyse any size of point clouds.
Cloud comparison with CAD (Color Mapping).
Element extraction and automated GD&T.
Intuitive treatment of Flush and Gap.
Efficient path programming
Simplifies complex GD&T analysis
High performance: large data set (CAD, point clouds, …)
Best in class report edition complying with ASME & ISO standard
A wide range of trainings available to maximize user's capabilities
Suited for Machining, Die or Sand casting, Moulding, Forming…
Hotline support and Extranet access
Driven by innovation, our development team constantly integrate new systems to provide you the ultimate measurement hardware for your existing and upcoming applications
Major updates & releases each year.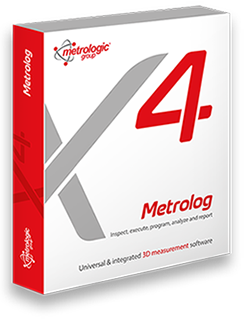 Discover our universal 3D metrology software platform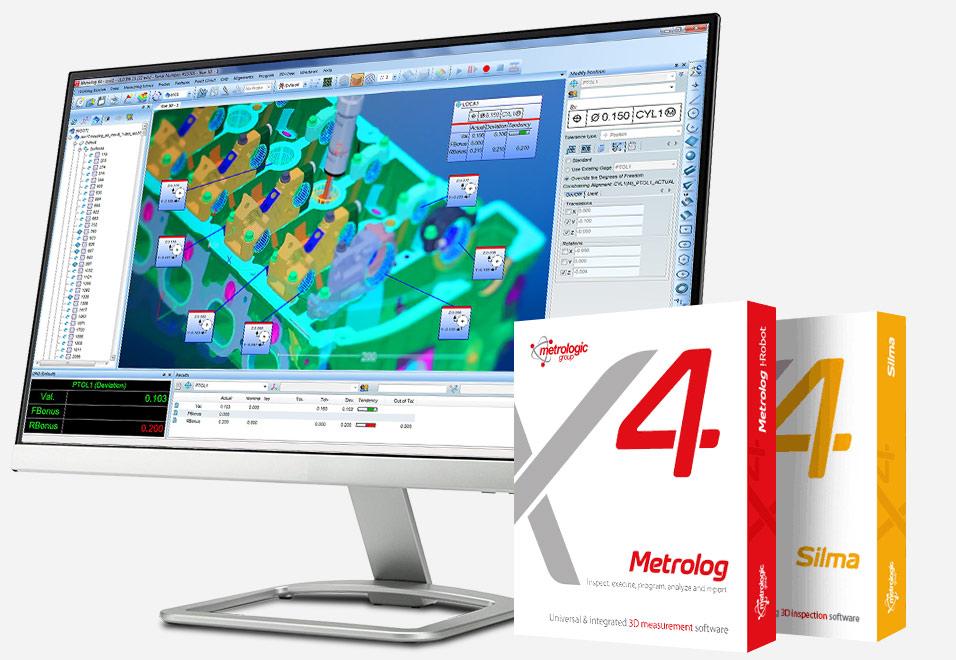 Added value app's to maximize your productivity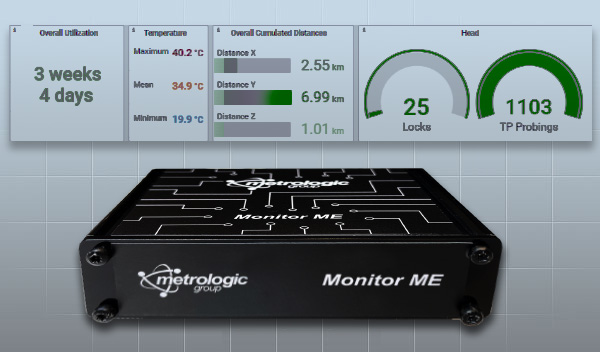 Track CMM state through the controller
Thanks to Metrologic's CMM controller, release and get all data to anticipate and improve machine maintenance. A real entry door to the 4.0 industry.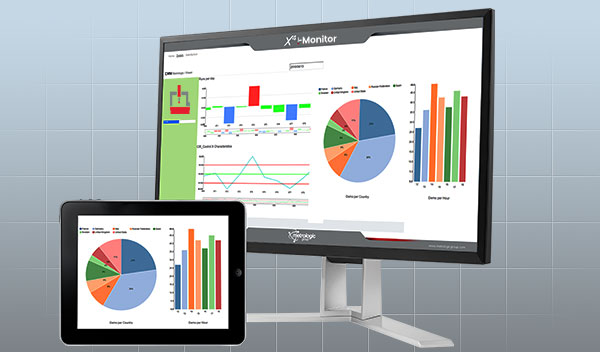 Monitor performance and occupation rate
i-Monitor provides key information based on your license state. Retrieve and use data, feed your own dashboards or let us built all needed reports tailored for you.