Upscale your quality inspection now with Metrolog
Get a real performance accelerator for your CMM.
Not only does Metrolog X4 architecture benefit from current computer and OS technologies significantly increasing the performances and metrology software throughput, but it also simplifies your day-to-day measurement workflow.
Metrolog X4, Powerful and upgraded software
Enhanced functions for better results
Metrolog X4 is designed to quickly process and analyse any size of point clouds.
Cloud comparison with CAD (Color Mapping).
Element extraction and automated GD&T.
Intuitive treatment of Flush and Gap.
Measurement with compensation for material thickness.
Part quality estimation according to the surface mm² (Area calculation)
Efficient path programming
Simplifies complex GD&T analysis
High performance: large data set (CAD, point clouds, …)
Best in class report edition complying with ASME & ISO standard
A wide range of trainings available to maximize user's capabilities
Easy programming & automation
Driven by innovation, our development team constantly integrate new systems to provide you the ultimate measurement hardware for your existing and upcoming applications
2 major updates & releases each year.
Metrolog X4 integrates the latest technology required for efficient optical measurement functions, ensuring that you have the best tool whatever the device used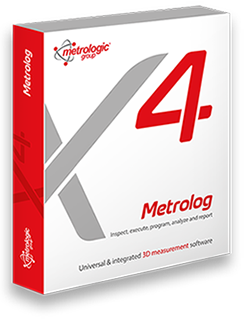 Discover our universal 3D metrology software platform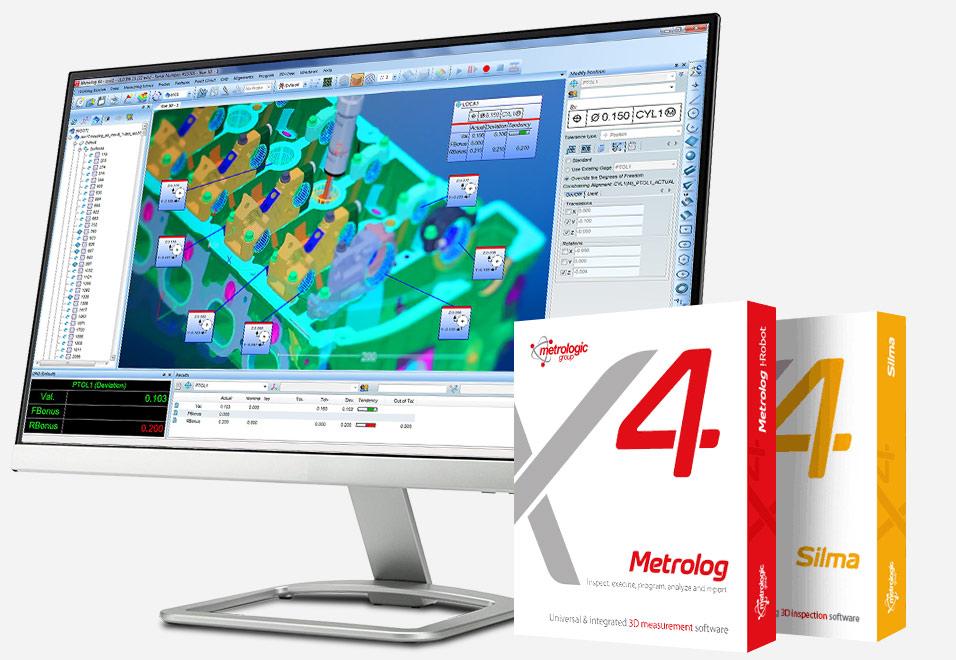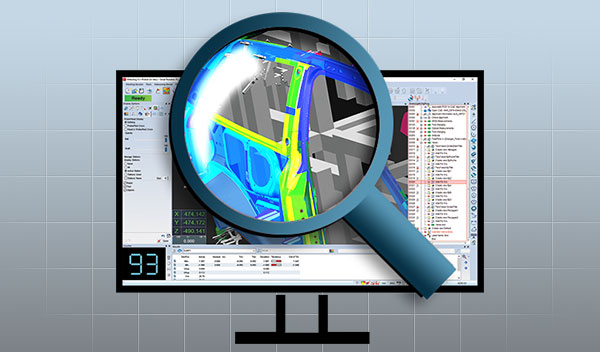 Improve manufacturing decision-making
Providing meaningful feedback on manufactured parts helps the engineering team make sound decisions and avoid critical errors.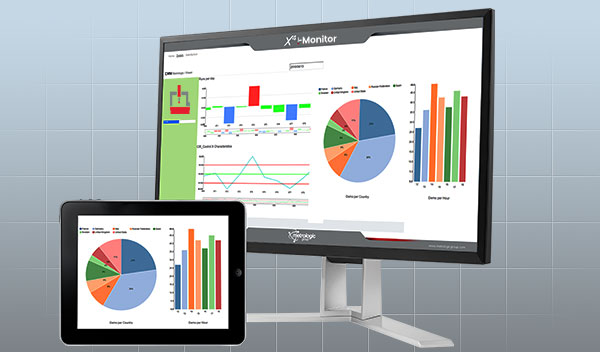 Monitor performance and occupation rate
i-Monitor provide you all the information you need, in a centralized location, accessible from any web browser and for all your live machine access.