Improving com­plex part mea­sure­ments with ZeroTouch® and Metrolog X4
North America: Tuesday, April 13, 2021 — 11:00 AM — 12:00 AM [PDT]
Europe: Thursday, April 15, 2021 — 3:30 PM — 4:30 PM [CET]
Introducing the ZeroTouch® plat­form AND the Metrolog X4 soft­ware solu­tion that meet all your mea­sure­ment requirements.
What are the main benefits?
The ZeroTouch® plat­form from DWFritz is a sin­gle sys­tem that meets many of your mea­sure­ment needs AND removes the need to use many dif­fer­ent tools.
Achieve 100% part inspec­tion using this high-​speed non-​contact sys­tem that gen­er­ates an accu­rate point cloud data rep­re­sen­ta­tion of your part.
Users require min­i­mum train­ing to work with the sys­tem as it's easy to use.
Metrolog X4 is a pow­er­ful soft­ware solu­tion which will bring you the most accu­rate results and it's able to han­dle huge vol­umes of point cloud data and complex
CAD files in record times.
Metrolog X4 is easy to use and pro­vides all the var­i­ous nec­es­sary tools needed by our cus­tomers work­ing in many dif­fer­ent industries.
The easy-​to-​read reports and other graph­i­cal tools show at a glance where the error is with the part AND shows where the cor­rec­tions need to be made!
Metrologic Group and DWFritz would like to invite you to our next webi­nar. If you are look­ing for a high-​speed non-​contact mul­ti­pur­pose mea­sure­ment plat­form, this may inter­est you as we will demon­strate how Metrolog X4 and ZeroTouch® machine from DWFritz can help address cur­rent 3D con­trol short­com­ings like inef­fi­cien­cies, slow through­put and increased man­u­fac­tur­ing costs.
The Key Takeaways from this webi­nar include:
An intro­duc­tion to non-​contact mea­sure­ment that will help improve mea­sure­ment qual­ity hugely.
A demon­stra­tion of how the advanced point cloud analy­sis mod­ule within Metrolog X4 and the ZeroTouch® plat­form can together improve metrol­ogy throughput.
A focus on the inte­gra­tion of mul­ti­ple tech­nolo­gies into one sys­tem to per­form simul­ta­ne­ous mea­sure­ments and com­mu­ni­cate with other soft­ware programs.
A high-​speed, non-​contact metrol­ogy and inspec­tion plat­form for pro­cess­ing com­plex geome­tries faster than a tra­di­tional CMM.
A robust, non-​contact metrol­ogy plat­form, ZeroTouch rapidly cap­tures mil­lions of data points to cre­ate a high-​precision 3D point cloud, enabling rapid mea­sure­ment of com­plex part geome­tries and pre­cise inspec­tion of the most intri­cate parts with low GRR.
One-​stop uni­ver­sal solu­tion to stream­line your 3D inspection.
Get a real per­for­mance accel­er­a­tor for your 3D mea­sur­ing devices and more. Not only does Metrolog X4 archi­tec­ture ben­e­fit from cur­rent com­puter and OS tech­nolo­gies sig­nif­i­cantly increas­ing the per­for­mances and metrol­ogy soft­ware through­put, but it also sim­pli­fies your day-​to-​day mea­sure­ment workflow.
Eric Nemitz
Managing Director
Metrologic Group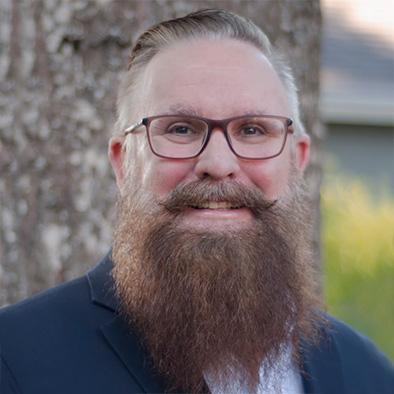 Shawn Boling
Director – ZeroTouch® Product
DWFritz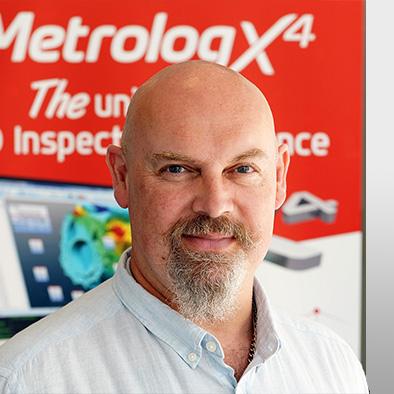 Jonathan Firnberg
VP, Global Sales
Metrologic Group
North America webi­nar
Tuesday, April 13, 2021
11:00 — 12:00 [PDT]
Europe webi­nar
Thursday, April 15, 2021
15:30 — 16:30 [CET]
Would like to know more?
No wor­ries, fill out the form to book a demo with our experts
We col­lect your data to process your request. The required data is needed for your mar­ket­ing mon­i­tor­ing. We uses cook­ies for the pur­poses of sta­tis­ti­cal analy­sis, improv­ing the friend­li­ness and usabil­ity of our web­site, tai­lor­ing con­tent to your inter­ests and engag­ing with social media. By sub­mit­ting this con­tact form, you con­sent to our pol­icy. The pro­cess­ing time of the data is lim­ited to the time required to process your request. In accor­dance with the European law, you have the right to access, rec­tify, delete, limit or oppose the pro­cess­ing of your data, sim­ply send us a mes­sage with this form.